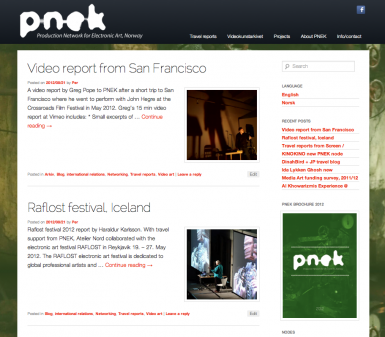 I was asked to upgrade the look and feel of PNEK's website, and also to work on the overall structure.
PNEK (Production Network for Electronic Art, Norway) is aiming to provide good production conditions for artists working with electronic and interdisciplinary art.
Have a look at the new website here!